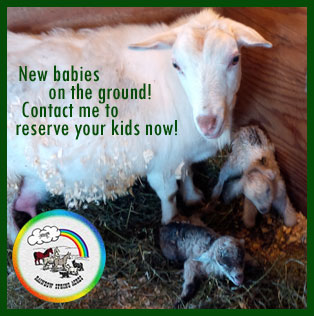 Whether you are a farmer with many acres of land or just a small land owner, if you're looking for an easy, fun and hardy pet for your yard, consider the pygmy goat. They make great pets!
Keeping your pet goat is fairly easy. All that they require is a small shelter to protect them from inclement weather conditions, preferably with a ledge or shelf which they like to jump and sleep on. Make sure to have fresh water available for them at all times and feed them a diet of hay and grain.
As with any pet, keeping one is a commitment not to be taken lightly. However, if you are looking to add a pet to your family, consider a pygmy goat. You will not be disappointed!
See a sampling below of some of the kids we've had!